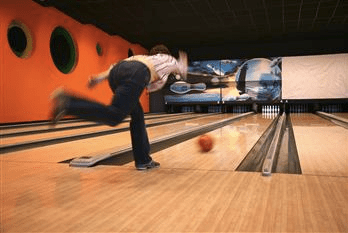 Senior Bowling News Update
One of the great things about bowling is that it is a sport that people can compete in at nearly any age. In this post, we'll discuss some noteworthy events in the world of professional seniors bowling and seniors' tournaments.
World Senior Championship US Team Announced
The 2nd World Seniors Championship will be taking place at the Sam's Town Bowling Center in Las Vegas this Aug 23-30, and will feature bowlers from around the world. For the U.S. team, eight of the best senior bowlers playing will compete.
The men's team will include:
Lennie Boresch (Kenosha, WI) – the winner of three USBC Open Championships, Boresch was inducted into the USBC Hall of Fame in 2012.
Bob Learn, Jr. (Latana, FL) – Learn has previously won the Japan Cup in 2001, and the U.S. Open title in 1999.
Johnny Petraglia (Jackson, NJ) – winner of 14 PBA Tour titles and eight PBA50 Tour titles, Petraglia is a member of the USBC Congress Hall of Fame and the PBA Hall of Fame.
Ron Mohr (North Las Vegas, NV) – a three-time member of Team USA, as well as an eight-time winner of the Professional Bowlers Association's PBA50 tour.
The players who will play for the women's team are:
Tish Johnson (Colorado Springs, CO) – a member of the USBC Hall of Fame, and the winner of 25 professional women's titles, including five majors.
Lucy Sandelin (Tampa, FL) – Sandelin has been a member of Team USA 10 times, won multiple international medals, and was the winner of the USBC Senior Queens in 2008 and 2013. She is also a member of the USBC Hall of Fame.
Paula Vidad (Sun City, CA) – winner of nine Tournament of the America's gold medals, as well as the winner of the 2013 and 2014 Senior Women's U.S. Open and the 2011 USBC Senior Queens.
Robin Romeo (Newhall, CA) – Romeo is an 18-time professional tour winner, a USBC Hall of Fame member, and the winner of the 2012 Senior U.S. Women's Open.
The World Bowling Senior Championships will feature teams from around the world made up of players aged 50 or older, and has medals in five separate events: Singles, Doubles, Team, Masters, and All-Events.
Yvonne Carrel Celebrates 50 Years of Women's Championships
This May, senior women's bowler Yvonne Carrel was honored by her friends and teammates at the National Bowling Stadium for 50 years of appearances at the USBC Women's Championship. Fellow 50-year bowler Martha Johnson was scheduled to appear as well, but had to pull out due to sudden health issues. Carrel is the fourth of seven bowlers who are expected to join the 50-Year Club this year.
Carrel bowled in her first Women's Championship in 1962 in Phoenix. For the 2015 event, she bowled in the Amethyst Division for bowlers with an average score of 130-144 before entering the tournament. In addition to the ceremony honoring her, she shot 1080 total for all events, including 375 in singles, 354 in team, and 351 in doubles.
Interested in learning more about bowling? Call us today at 310-532-6091.
< Back