Bowling Scoring System Rentals and Purchase
Bowling alleys have always proven to be popular as they provide one of the best places for people to socialize and enjoy a fun and absorbing game of skill. This is why it is vitally important that bowling alleys these days do as much as they can to improve their setup. One of the biggest and most important elements of any bowling alley is the scoring system in place, and the Pulse Scoring System is one of the most popular choices for your bowling company.
This is why it is so important for bowling alleys to look into the best ways of securing the ideal scoring systems for their alleys. Now, there are a lot of things that play a massive part in this, and it's crucial to consider what plays a part in choosing the ideal scoring system. Here are some of the top things you need to consider when looking at the best reasons to rent bowling scoring systems.
What to Look for from a Scoring System
When you are trying to choose the right scoring system you need to make sure you focus on doing as much as possible to factor this in. You need reliable and dependable machines that are not going to develop faults or breakdown during trading hours. You are going to need to look at systems that are aesthetically pleasing and fairly user-friendly as well. You don't want customers coming up every few minutes because they are unsure how to use the scoring systems. The Pulse Scoring System is one of the leading names in the industry, and this should definitely top your list.
Advantages of Renting
Now, you have the choice to rent or purchase the scoring systems you want for your bowling alley, and there are plenty of appeals to renting. These are some of the key ideas you are going to need to consider for why you should be renting instead of buying.
When you are purchasing bowling scoring systems you have to pay upfront for this, and that can prove to be pricey. When you rent, you have low down payments, and over a 7 year period you can save up to 40% over actually purchasing the equipment.
When you are trying to find the best bowling scoring systems you need to account for the fact that you are going to need to update the software now and again. Ensuring that the system is running to peak level, and as effectively as possible, is really important. And the great thing about renting is that all software updates are included.
One of the things that a lot of businesses like about renting equipment is that it doesn't tie the company up in assets and hinder the chance of borrowing money later down the line. It also removes the issue of a depreciating asset that you need to try to move on for some money. This is actually more important than you might think, and the flexibility of being able to rent instead of buying is really important for helping maximize the benefits of your bowling alley scoring system equipment.
The Pulse system is one of the best on the market, and if you are choosing to rent it then there is plenty to love here. One of the key things you need to keep in mind is to ensure that you look to upgrade as much as possible, and this is essential because it's a wonderful way of being able to improve the system without having to buy something new.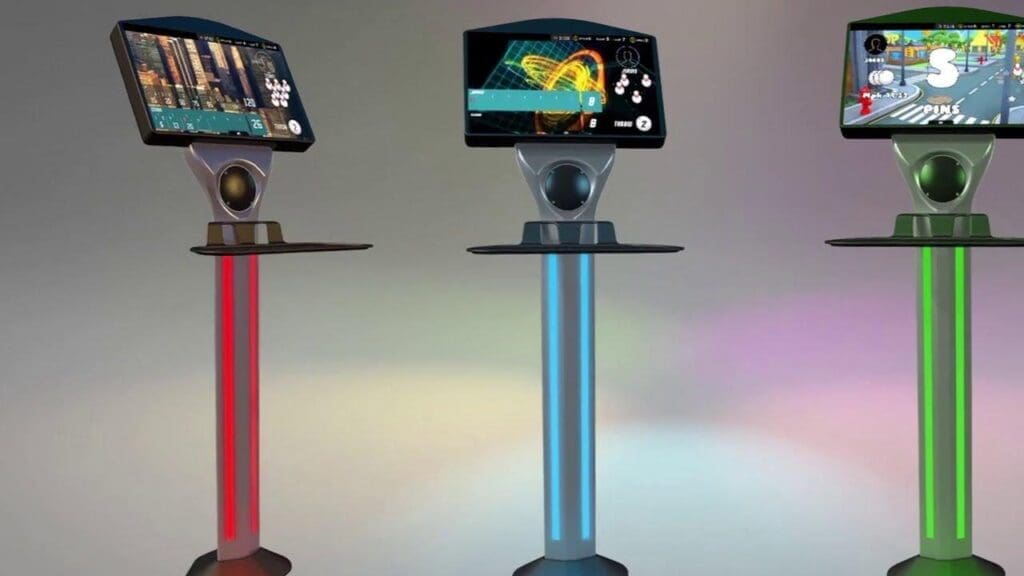 Where to Source the Equipment
Sourcing the best possible equipment is so important, and there are a lot of options out there if you are trying to operate a professional bowling alley. Indeed, one of the leading options in the United States for scoring system equipment for bowling alleys has got to be Pulse. And you should make sure you visit their website in order to find out more about them, and make the most of the leasing options that are available right now.
Trying to make the ideal choice when it comes to improving and assessing the scoring systems you choose for your bowling alley is crucial. There are a lot of things that you need to think about when trying to make the most of this. It's clear that renting is definitely the right choice over purchasing, and this is what it takes to make the most of this equipment. Try to focus on making the right rental decisions to help you find the perfect scoring system rentals to help you with this.
Fortune 5 Capital – Bowling Equipment Financing
Fortune 5 Capital is an all-inclusive bowling equipment and scoring system financing service for bowling centers worldwide. They have the experience and knowledge to help you get your bowling center financing needs met.
Learn More About Our Scoring Systems and Rental Programs