Home Bowling Alley Installations
Home Bowling Alley: Contractors, Design, Manufacture, and Installation Worldwide
There are few better ways to invest in the entertainment of your home than by installing a home bowling alley. And if you're looking for the very best in home bowling alley installations and home bowling equipment, then look no further than Murrey Bowling. We've been in the bowling construction and installation business since 1938 and have fostered a reputation throughout the world as the biggest independent builder of new centers in the United States.
Why Work With Murrey Bowling?
We have a wealth of experience and expertise when it comes to both commercial and home bowling alleys. The following are two main reasons why you'll want to work with our experts here at Murrey Bowling.
Our Installation and Construction Expertise
If you want to install a bowling alley in your home, then we can oversee every aspect of the installation. This means that our home bowling alley experts can help plan out your lanes in regards to the space that you have available, help design the lanes based on your specific wants and needs and finally, build the lanes in your home.
There's no doubt that you will be happy with your customized home bowling alley. In fact, even if you're unsure of exactly what you want, we will work closely with you so that you can figure that out by providing you with our professional guidance and advice.
Our high quality home bowling alley equipment
We carry the highest quality bowling equipment available on the market. When you work with us, you can take comfort in the knowledge that you'll have access to the best equipment. This includes not just our synthetic bowling lanes, but also our bowling pinsetter machines, our screens and projectors, our return system, our bumper system, our specialized seating, our lighting, our rack tables and even our graphics and carpeting.
The sheer size of our selection allows your residential bowling alley to be completely customized to your personal taste and style. Just take a look at how unique some of our past residential bowling lane projects are. Additionally, we even offer a selection of used bowling equipment as well!
If you're interested in having a residential bowling alley built in your home, then be sure to contact us at Murrey Bowling for all of your planning, designing, construction and installation needs.
Contact Murrey International and start your home bowling alley today. 909-548-0644.
US Bowling Murrey International Radio Ad
Check out some of our projects below:
Murrey Bowling home bowling alley contractors. Custom 2 lane installation for the world famous novelist and screenwriter Nicholas Sparks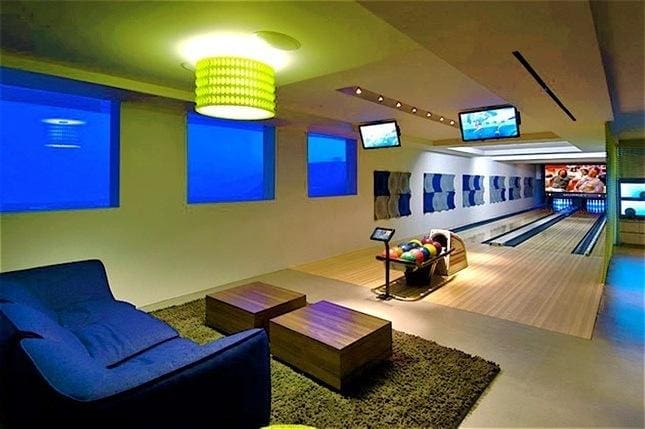 Murrey Bowling home bowling lanes built in the basement next to 3 windows looking into adjacent swimming pool, Beverly Hills, CA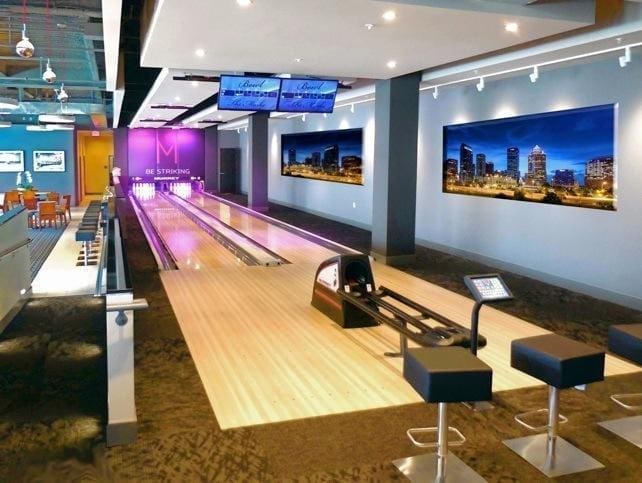 The Marke at South Coast Plaza in Costa Mesa, CA features 2 Murrey Bowling lanes for all residents of the Marke.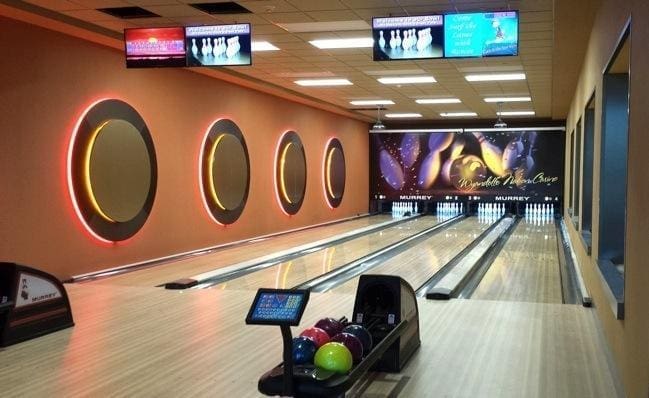 New Boutique Bowling Lanes at the Wyandotte Nations Casino in Oklahoma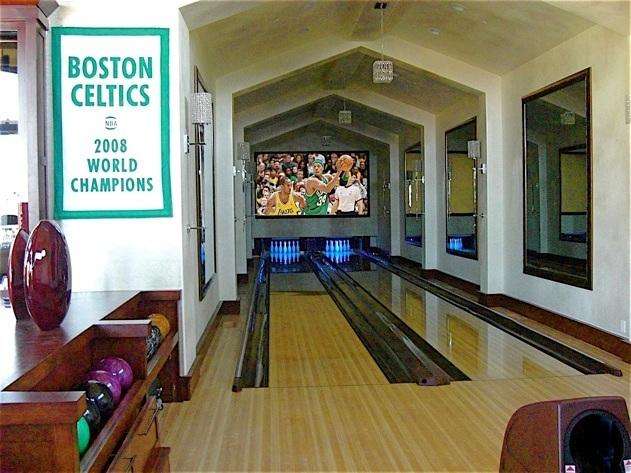 Murrey Bowling custom home 2 lane installation for NBA Basketball Star Paul Pierce #34 of the Boston Celtics
Murrey Bowling home bowling lanes at Hilton Hotels President/CEO Christopher Nassatta residence and grand family game room.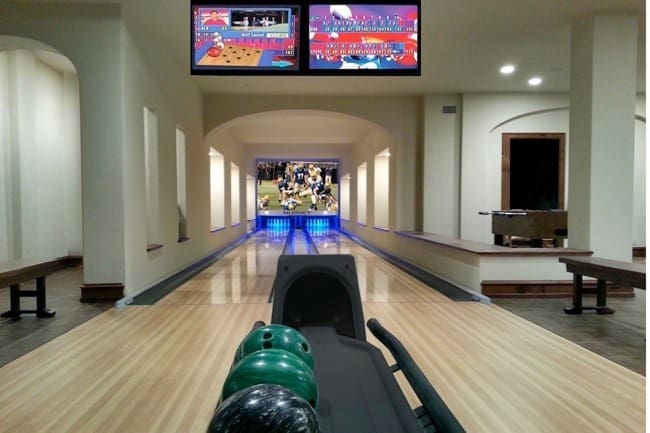 A Murrey Bowling 2 lane home bowling alley installation at a private residence located near the city of Waldren, Missouri.
A Murrey Bowling 2 lane residential bowling alley installation at a private residence located on the Palos Verdes Peninsula in Southern California.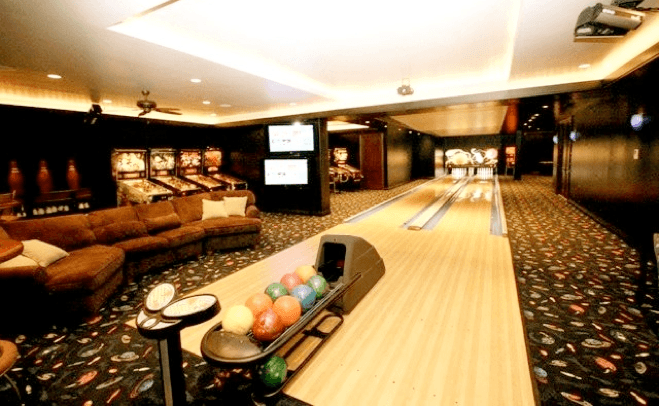 An attractive and comfortable 2 lane private home bowling residential installation with extra room on both sides of lanes.
A 4 lane private club installation with unique architectural treatment.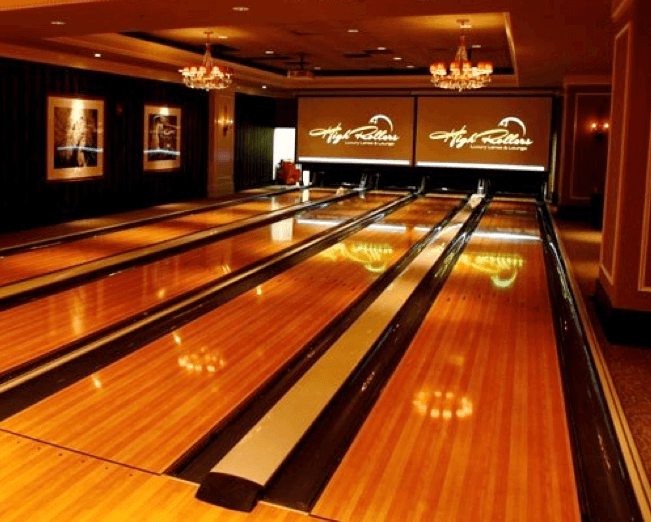 An Upscale VIP 4 lane private club installation
A 2 lane private home bowling alley residential installation.
Murrey Bowling Lanes at Google's Corporation's Headquarters Employee Recreation Center – Mountain View, California