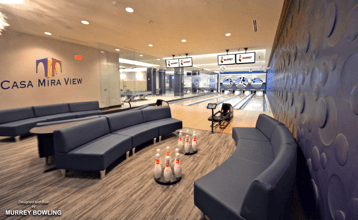 Garden Communities Opens Casa Mira View
Murrey Bowling Will Build 3 Bowling Centers for Garden Communities
Murrey Bowling is proud to have been selected by the Garden Communities development company to build bowling centers in Mira Mesa, La Jolla and Irvine, California.
The first community recreation center at Casa Mira View will serve the 2,200 apartments in the complex and is now open along with the entire recreation center.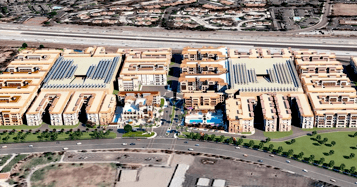 Murrey will be building identical new bowling centers in the La Jolla property as well as the Irvine property.
All properties will feature Murrey MGM-5000 Energy Efficient pinsetter machines and Murrey MML-3000 Bowling Lanes
< Back