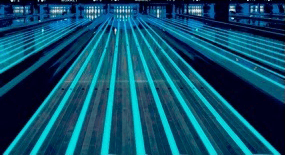 Murrey Signs Spring Hill Lanes Contract
44 lane modernization will feature New 9 Board Glow Pattern
Murrey Bowling is pleased to announce the contract award for Spring Hill Florida to completely modernize the 44 lane bowling center.
Spring Hill Lanes will feature Murrey's new Glow pattern with a 9 board glow pattern from the foul line to the pin deck.
Murrey crews will be installing new MML-3000 lanes, Masking Units, and other modernization items in August.
Contact Murrey International, Inc. for further information at 310 532-6091.
< Back