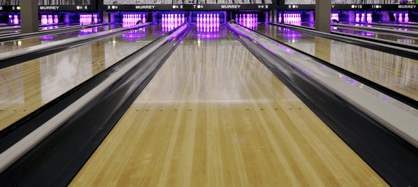 What Type of Flooring is Used in Bowling Alleys?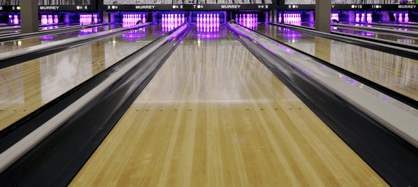 A bowling alley is one commercial flooring that takes the hardest beating. It is constantly taking the brunt of bowling balls that can weigh up to 16 pounds rolling down their surface. Some balls even do a few bounces before heading towards the pins. When you look at the bowling alley flooring, it appears so well maintained. What type of flooring is used in bowling alleys that can withstand the constant abuse they receive?
What Allows a Bowling Alley Flooring to Withstand Constant Abuse?
A bowling alley floor is constructed with a combination of woods that are able to withstand the heavy impact of bowling balls. Combinations of the woods vary throughout the lanes. Harder wood is located where impact and use is more substantial, and the softer type of wood is used where impacts and traffic are lighter.
Pine Flooring
The softwood, pine is used for the majority of the bowling alley flooring. This wood is used in the middle of the lane between the deck and landing area of the balls. Pine is resistant to shrinking and decay with a reasonable amount of strength.
Pine is generally placed in the middle section of the lane where there is little traffic and less abuse by the bowling balls. This wood also allows for more interaction between the surface of the lane and the ball.
Maple Flooring
Maple is also used for bowling alley flooring as it has a resistance to shock. This wood is durable and has a high density so it can handle being refinished often. Most bowling alley flooring constructed of maple use the tongue and groove design and are then glued or nailed together.
The maple flooring is placed where the traffic and abuse to the floor are the heaviest. This wood can be sanded and finished multiple times and is able to take a beating.
Synthetic Flooring
Wood will eventually wear down and over time is more expensive to maintain. More common today in bowling alley flooring are the synthetic lanes. These floors are harder, but with new bowling ball technology, this is no longer an obstacle for great scoring. The synthetic bowling alley flooring is also easier to maintain.
The synthetic bowling alley flooring provides an easy-slide textured approach for the bowler and will use less lane oil dressing. This flooring always looks like a new lane and owners save on maintenance costs.
Learn more about bowling alley construction, manufacturing and flooring at Murrey Bowling.
< Back