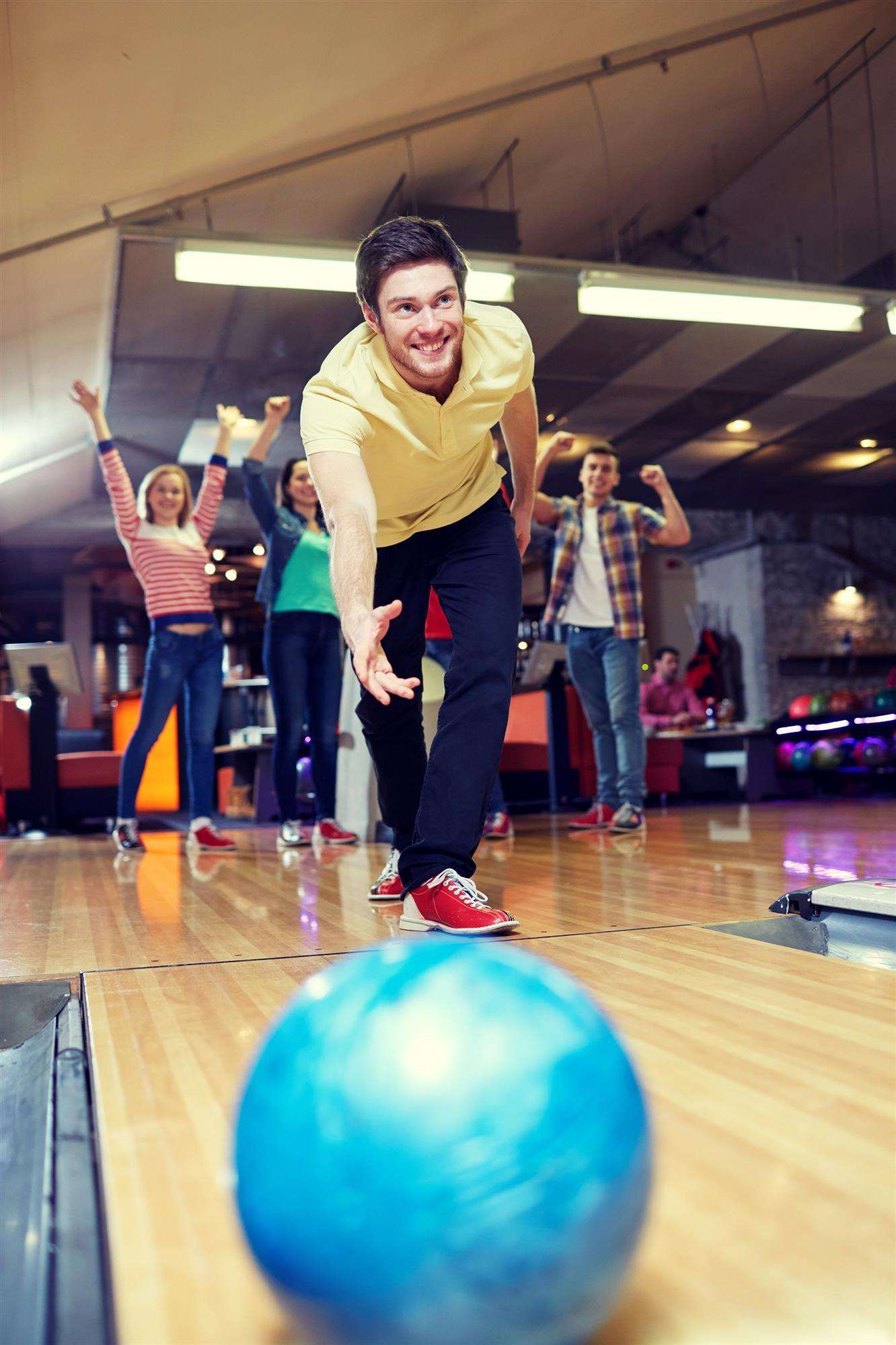 Become More Active in 2017 by Bowling on a Regular Basis
One of the top New Year's resolutions people make every January is to become more physically fit and active. While joining a local fitness club or gym comes to mind, there are other ways you can accomplish this resolution without a gym membership, like bowling a few games several times a week at your local bowling center.
Plus, bowling is fun and challenging, so you are more likely to stick with your resolution than give up on it a month or two into the New Year. The reason so many people fail at becoming more physically fit is because they do not find activities they enjoy. Face it. Running on a treadmill or stair-climbing machine can quickly become boring. Some people even view going to the gym as a chore when they start to tire of the same routine day-in and day-out.
With bowling, you are always presented with some new challenge or goal you can set for yourself, like beating your previous game score or increasing the number of frames where you get spares or strikes. In addition, you can start to develop different methods for rolling the ball down the land, such as trying out different hook shots, starting points, and so on.
Ideally, to begin with, you should bowl at least two games twice a week. However, make sure to allow your body time to rest in between each bowling session. For instance, you might bowl a few games on a Saturday afternoon and then make your next trip mid-week for a few evening games. You want to avoid over-doing it, as this is another reason people fail at sticking with their fitness resolutions.
When you attempt to do too much too fast, your body is not used to all the activity. It is not uncommon for muscles to become sore and develop other aches and pains. The body requires an adjustment period and rest period in between physical activities. As you become stronger, you can increase from two games to three or add a third bowling session to your weekly bowling schedule.
You can also get your entire family involved so everyone is doing something fun and active. A friendly family game of bowling not only will help everyone to burn calories and strengthen their bodies but is a great way to get out of the house and off of the couch! Just be mindful of the types of snacks, beverages, and foods you enjoy while bowling, or else your efforts may cancel each other out. Most bowling centers do offer some healthy meal, snack, and beverage options, besides fried foods and burgers.
For bowling center owners, remember to promote the health benefits of bowling. You can ensure everyone has a great time, too, with the latest bowling alley equipment and machines available from Murrey Bowling. Please feel free to contact us at (310) 532-6091 for a free quote!
< Back