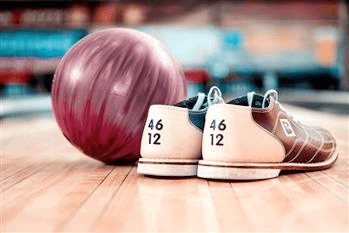 Bowlingdigital.com's Herbert Bickel Honored by the IBMA
As proud members of the bowling business world, we're always happy to report when valued members of the community are recognized for their work. This year, Bowlingdigital.com's owner and editor Herbert Bickel has been selected by the International Bowling Media Association for induction into the Luby Hall of Fame, one of the top honors for journalists covering bowling and bowling-related events.
The Luby Hall of Fame Award
The IBMA (International Bowling Media Association) awards the Luby Hall of Fame Award to individuals who have made a distinguished contribution to the coverage of bowing in print, broadcast, telecast, or photography over an extended period of time. The award takes its name from the Luby family, who managed the Bowler's Journal from 1913 until 1994. Bowler's Journal is the oldest sports magazine in the world, and was founded by Dave Luby in 1913. Dave passed management of the magazine to his son, Mort, in 1925. After Mort died in 1957, the magazine was taken over by his son, Mort Jr. Mort Jr. ran the magazine for nearly half a century, before selling it to several employees in 1994.
The first member of the IBMA Luby Hall of Fame was inducted in 2008. One new member is inducted every year. Past recipients include Lyle Zikes (2008), Dave Luby (2013), and Hero Noda (2014).
Herbert Bickel and Bowlingdigital.com
Herbert Bickel is the current editor and owner of bowlingdigital.com, an important online bowling news resource. Bickel has been a member of the Bowlingdigital team since 2000, when it was still owned by Kabel New Media. Before joining the Bowlingdigital staff, Bickel worked as a freelance bowling writer and commentator in Europe, appearing in magazines and TV shows in England, France, and Germany.
During the dotcom collapse of 2001, Bowlingdigital owners Kabel New Media collapsed. It was then that Bickel bought the rights to the website. After becoming the site's editor and owner, Bikel used the platform to make it the first news service in English to provide in-depth reporting of international bowling. Under Bikel, Bowlingdigital has served as the official reporting service for multiple tournaments and events, and has increased its viewership numbers from 3.15 million hits during its first year to more than 100 million hits per year. The website has nearly half a million viewers, spread across nearly 200 regions around the world.
Bickel's innovations to bowling coverage include incorporating podcasts and live online streaming to his daily coverage of tournaments and other events. Bowlingdigital has made use of both its own YouTube channel and a livestream UStream channel, and has partnered with International Bowling Magazine to provide online access to back issues. The site is home to over 45,000 photos, and has become a prime resource for journalists sourcing images and researching past stories.
Though Bickel has already made his mark on how bowling is covered, he says that he is still looking for ways to innovate and incorporate new technology into Bowlingdigital's coverage. Bickel will be presented with the award on June 24, during the Bowling Proprietor's Association of America Awards Luncheon at the Las Vegas International Bowl Expo.
For more info on bowling and bowling supplies, contact us today at (310) 532-6091.
< Back