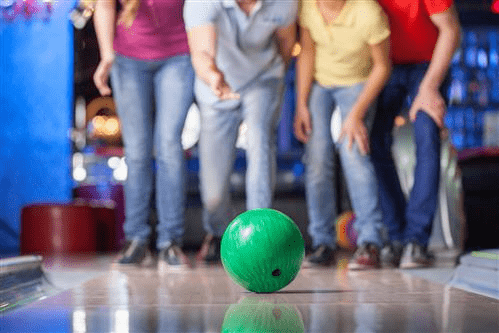 Latest Trends in the Bowling World
Bowling isn't just for league players these days. The world of bowling has seen many recent developments, including changes to the quality of food and drink offered at your local lanes, or the addition of games and other entertainment options for the whole family to enjoy. More than ever, bowling alley proprietors are catering to casual bowlers, with plenty of open-play lanes and amenities for all ages.

A Refined Experience
Bowling alleys have long been infamous for carnival-quality food and lackluster beverage options. That's all changing, with consumers who now demand higher-quality offerings at their local lanes. Around the United States, bowlers can now indulge in beverage selections like artisan cocktails or craft beers on tap. Other bowling alleys offer non-alcoholic treats like specialty sodas or juices.
Best of all, many bowling alleys now offer a bevy of food options as well. Though many alleys still prepare traditional fast foods like hot dogs or chicken fingers, gourmet choices are becoming more commonplace. It's typical to see restaurant-quality burgers or flatbreads at your local bowling alley, as well as fresh appetizers like jalapeno poppers or honey-glazed chicken wings. Many alleys now offer health-conscious options as well, ranging from salads to healthy snacks, and sides like baked sweet potato fries.
Family Entertainment Centers
More than ever, bowling alleys are hybridizing to offer more options for families to enjoy. This includes activities like laser bowling, which adds a colorful flair to the sport. Most alleys that offer laser bowling use a combination of fluorescent and black lights that go on when the house lights are turned down. A full-scale lighting system then shines patterns and splotches of color across the lanes for an experience that's out of this world.
Adults love laser bowling as much as kids do. For adults, lasers lend a nightclub "feel" to a familiar activity, making a great new option for weekend nights out. Many laser bowling alleys offer special events complete with themed music or entertainment for a fun date night.
Other activities you may now be able to indulge in at your local lanes include arcade games, rides, movies theaters, billiards, and more. Combining activities allows bowling alley owners to bring in new customers, increasing opportunities for profit growth. Multiple activities under one roof means families now have just a single destination for a day of play.

Casual League Bowling
Bowling leagues are becoming more popular across America, especially youth leagues. Many schools now partner with local bowling alleys to offer after school teams as an extra-curricular activity. Starting bowling alley play is a great way for children to practice good sportsmanship and meet new friends. Bowling is also an excellent source for moderate exercise, increasing strength and flexibility among kids looking for a new sport to enjoy.
To follow the latest trends in bowling alleys and bowling equipment, check the Murrey Bowling blog each week. At Murrey Bowling, we manufacture quality capital bowling equipment at competitive prices. We can be reached by calling (310) 532-6091.
< Back