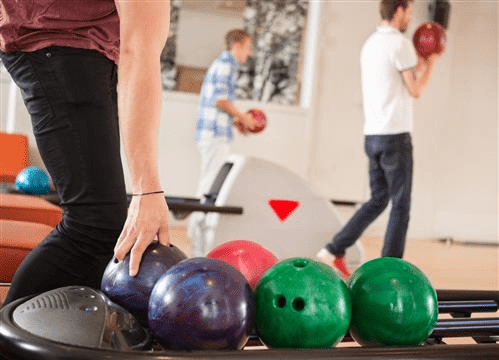 Competing in Bowling Leagues and Tournaments
Avid bowlers who want to take their game to the next level should consider getting involved with a local bowling team or starting bowling alley leagues. Competitive games are not only a great social opportunity, but also give bowlers the chance to participate in tournaments and win cash prizes. These events aren't just for pros, either: look for amateur events in your area and see what competitions will be best for your skill level. There are many different types of games and tournaments for players and bowling proprietors to try:
Standard bowling tournament games are the most common type of competition, and feature three different events: singles, doubles, and team games. As the name implies, singles events pit bowlers against one another for several games (usually three), while doubles place two bowlers together to compete against other pairs of players. Team events are also very common, and they challenge groups of four or five bowlers to best other teams over the course of several games.
Most tournaments require players to compete for several games in a row – usually three. However, eight games or more bowled in a row constitute a Marathon tournament. As more games are bowled on a single lane, conditions on the lane change, such as lane oil shifting and thinning, which can make each consecutive game more challenging to complete. Marathon tournaments are designed to test the adjusting skills, as well as the physical and mental stability of a bowler. The winner is chosen by the highest total pinfall at the end of all games.
No-Tap games are another common tournament format. This type of tournament awards bowlers with strikes that knock down at least nine pins on the first ball of a frame. This format is a fun way for bowlers to double their scores and refine their skills; however, the United States Bowling Congress (USBC) cannot recognize these higher scores.
The aptly named MegaBuck category, with events including "The High Roller" tournament, features games with high first-place payouts (upwards of $50,000 or more). MegaBuck games are widely considered the peak of the amateur bowling world, especially since they feature a re-qualifying process where players have the ability to compete for the finals many times over the course of the tournament, including reduced entry fees.
Created by bowling proprietors in 1989, The Forty Frame Game is a unique bowling tournament held three times annually at locations designated by the USBC National Men's and Women's tournaments. The Forty Frame Game is a single game with forty frames that require different outcomes to succeed. If each frame is completed perfectly, the highest possible score is 1305, rather than the usual 300. This format is relaxed, laid back, and geared toward bowlers who enjoy having a good time while winning cash prizes.
Bowling leagues are a great way to enter the world of competitive tournaments while honing your skills and meeting new people. To get a head start on between-game practice, look into a custom home bowling alley. For info about pricing and available equipment, call Murrey Bowling at 310-532-6019.
< Back