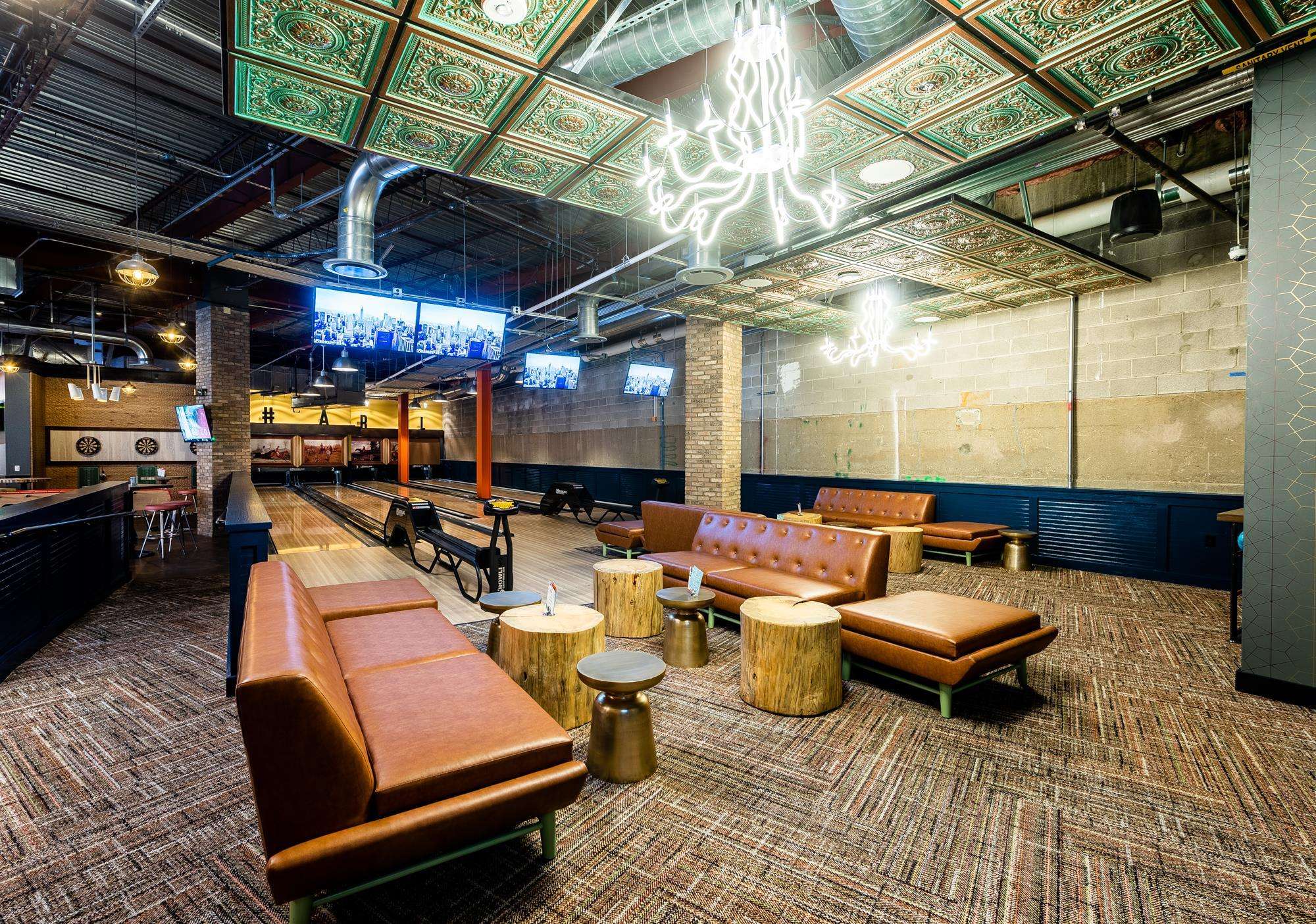 Cool Bowling Alleys: 7 Creative Ideas to Make Your Bowling Alley Unique
Are you thinking of building or revamping your bowling alley business? We can help.
There's nothing more fun than owning a bowling alley, but if you're going to make it successful, there's a lot of work you have to do. You can't just buy a building, install a few lanes, and get some balls, pins, and shoes. It's got to look the part and entice customers to come in for a game or two.
Today, we're going to talk about cool bowling alleys and give you 7 crucial tips for turning your bowling alley into the hot spot to hang out in your area. You'll find with bowling alleys that the more creative you let yourself get, the more successful you'll be in giving your bowlers a truly unique experience.
1. Going With a Theme
What's a great bowling alley without a great theme to accompany it? The idea of theming your bowling alley is nothing new, but most themes go along the same lines. If you don't want your bowling alley to be "run of the mill", then brainstorm a truly unique theme and implement it the right way.
You often see space themes or kid-oriented themes, so let your imagination run wild to come up with something different. Do your research, not just to rule out themes that have been done many times before, but to get inspiration from other unique bowling alleys around the country.
Once you've decided on an idea that you love, bring it to fruition by getting high-quality supplies and working with a builder that understands your vision.
2. Part Restaurant, Part Alley
Bowling alley food is something that's really nostalgic for a lot of people, but that doesn't make it good. Usually, bowling alley owners tend to focus on creating an immersive bowling experience and let burgers, french fries, and hot dogs suffice in the cafeteria region.
Try to change that in your bowling alley. If you can put a lot of focus on the culinary side of things, in addition to your lanes, you'll entice an entirely new group of customers that wouldn't normally think to go to a bowling alley.
You should always be trying to appeal to more people and integrating bowling into other business ideas can definitely help with that.
3. Bowling-Adjacent Games
One of the best parts of running a bowling alley is that everyone knows how to bowl and they all love it. There's never much of a learning curve for people that haven't bowled much before and there are a lot of positives to that, but what if you took people out of this comfort zone?
Build yourself a bunch of 10-pin or 5-pin lanes (or both), but there are actually 5 different bowling games out there. There's 9-pin, duckpin, and candlestick bowling that most alleys neglect. You can also include arcade games to give it even more of a boost.
Use all of them to create an all-encompassing bowling experience, but you can also try to think up some unique games that you can play with bowling pins or balls on the side. Again, use your creativity and you'll see the uniqueness of your alley pay off.
4. Nightly Events
Most people treat their night at the bowling alley as a big outing, but you can cultivate an even more exciting atmosphere by having nightly events on top of the bowling. You can look directly at bars and restaurants for inspiration here.
Things like trivia nights, karaoke, or stand-up comedy nights will just give your customers something else to come in for. If the average couple or family comes into bowl every once in a while, you can use these other things to boost your customer retention.
Once you've got them in the building with trivia or karaoke, surely they'll be enticed to play a frame or two.
5. Live Music
Live music and bowling have gone hand-in-hand since bowling alleys have existed. It doesn't take much to picture an old rock-n-roll act from the 50s booking a gig at their local bowling alley. Keep the spirit of the 50's alive by hiring a cover band or even an original act once in a while.
By booking original bands, you'll be able to attract a younger audience and by doing it regularly, you'll start to see the same people coming in and bringing more and more friends with hem each time. Booking cover bands on busier nights will allow you to appeal to a broader audience that's more interested bowling.
6. Luxurious Bowling
Most bowling alleys lean into the typical aesthetic, which we all know and love, but you don't have to do that. You rarely see a bowling alley that takes a more elegant or considerate approach to interior design. To be truly unique, you've got to think outside of the box.
Put your focus into creating a 5-star bowling experience that you might find in an expensive hotel. Make it something more suitable for a classy night out than a place customers would go on a date night or take the kids. To get ideas, do some research into the decor of 5-star hotels and model your alley after that.
7. Retro-Leaning
When you decide to open a bowling alley, it might be for the love of the game or because you feel some sort of nostalgia towards it. If it's the latter, then treat your bowling alley like the place of your childhood dreams and lean all the way into the retro theme.
We all have a picture of what a bowling alley should look like, but each one of us will picture something slightly different. Let your personality shine in your bowling alley so that people feel the authenticity and enthusiasm that you feel about bowling.
Cool Bowling Alleys Always Win
What makes cool bowling alleys different from the run of the mill bowling alleys is the thought put into the concept or theme. If you want to create one that you can be proud of and actually succeed in your area, you have to put in the work beforehand. Use these tips and get inspired to open the coolest lanes around.
Once you've got a great idea, you need to outfit your bowling alley with the best supplies. At Murrey Bowling, we sell world-class bowling equipment for world-class bowling alleys. Whatever you need, whether it's equipment, design help, or consultation, you'll find it with us.
Contact us today to discuss your needs and how we can help you.
< Back