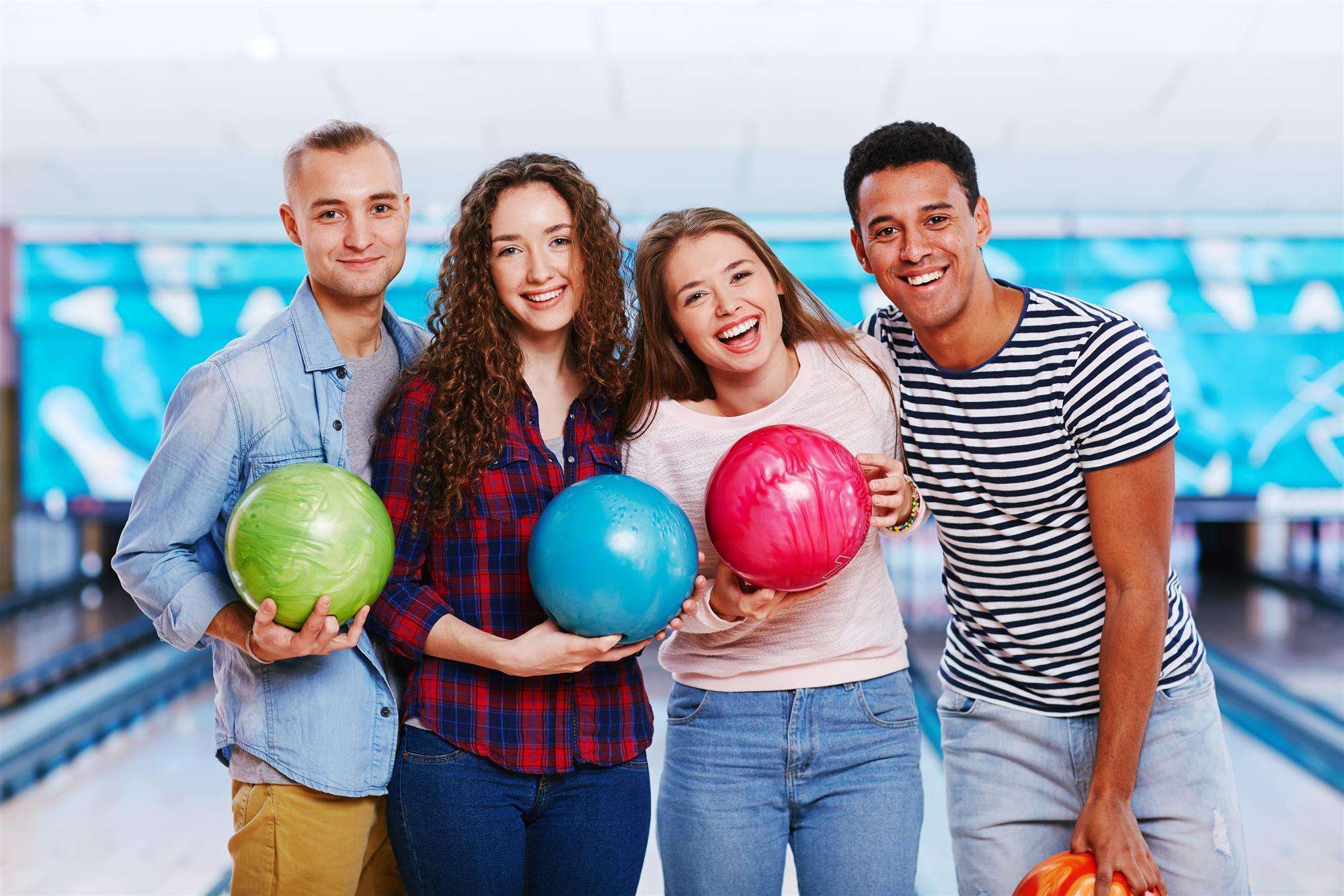 How to Select the Right Size Bowling Ball
In order to bowl, you will need to select the right size bowling ball. If you are new to bowling, you should be selecting from the wide range of bowling balls provided by the bowling center. This will allow you to try out different weights and sizes to find the one that suits your style of bowling.
To being with, you will see balls ranging in weights from six pounds up to sixteen pounds. In addition, the holes drilled into provided balls may not fit your fingers perfectly or be spaced further apart than is comfortable. Ideally, you will want to attempt to find at least two balls from the racks with the right size finger holes and spread.
In regards to the weight of the ball, a good general rule to follow is to base your selection on the strength of your arm. Remember, you will be throwing the ball up to twenty-three times per game and, if you select a ball that is too heavy, your arm can become sore and fatigued.
For younger bowlers, choose the weight of the ball which best matches their age—for instance, an eight-pound ball for an eight- or nine-year-old bowler. Teens and adults should begin with at least a twelve-pound ball or heavier, based upon the weight they can handle. A ten-pound ball is a good starting point for senior bowlers who might lack the upper arm strength to manage a heavier ball comfortably.
While it can be tempting to purchase your own ball right away, after only bowling a few games, it is better to wait until you have started to hone your abilities. As your skill for the game improves, you might realize the ball you have been using no longer meets your needs. You could discover a different weight ball is more appropriate and will want to play several games with this ball to see if you continue to improve.
Furthermore, you should not rush through your games. Take your time, concentrate, and make every throw count. Gauge how the ball rolls down the alley and whether you attempted a hook shot and how it responds. Some balls work better at hook shots, while others do not cooperate as well.
Once you are comfortable with your game, have spent time developing your skills, and like the ball you have been using, then it is time to start shopping for your own personal bowling ball using these tips:
Talk to other regular bowlers about the balls they use.
Get advice from the bowling center's pro shop ball expert.
Keep in mind the different types of lane conditions you could encounter.
Choose a ball that matches your bowling style.
Choose the weight based on your arm strength.
Murrey Bowling hopes these suggestions will help you find the right bowling ball to fit your game! For bowling center owners or people who want to design their own in-home bowling alley, please feel free to call us at (310) 532-6091 for bowling alley equipment and machines.
< Back