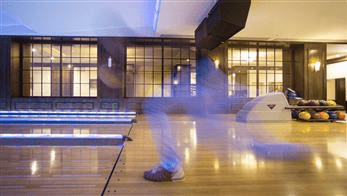 Spring 2015 Bowling World Updates, Part 2
Want to know more about what's going on in the world of bowling? We've got news updates for you about tours, championships, and records being set this spring. Read on to learn more.
Jack Jurek Wins Second PBA50 Tour Title
New York bowler Jack Jurek won his second PBA50 Tour title this spring by bowling nine consecutive strikes in a championship match, one he dedicated to his recently deceased father, Jerry. Jurek beat five-time PBA50 Tour winner Bob Learn, Jr. to win the PBA50 Miller High Life Classic presented by Columbia 300, an event that took place in May 2015 at George Pappas' Victory Lanes in Mooresville, N.C.
Before beating Learn, Jurek also took on PBA Hall of Famer Pete Weber in a semi-final match, overcoming his opponent 224-200. Despite coming in third, Weber's performance and the Classic was a sign of improvement over his recent tournament appearances. During the United Healthcare Sun Bowl In The Villages and the Pasco County Florida Open, he placed 24th and 44th respectively.
Other players to take part in the match included Dennis Rakauskas and Tom Baker, a four-time PBA50 Player of the Year and member of the Hall of Fame.
Hall of Famer Sets New Record
Johnny Petraglia, the 65 five-year-old legendary left-handed bowler, set an impressive new record last month. On May 17th, the Professional Bowlers Association Hall of Famer became the first PBA player to win a national or senior tour title in six different decades, by winning the PBA Senior Dayton Classic in Kettering, Ohio. With his win over PBA50 Player of the Year Ron Mohr, Petraglia won his eighth career PBA50 Tour title. He also holds 14 PBA Tour titles, stretching back as far as 1966, when he was 19. This is Petraglia's 50th season in PBA competition.
With his new record, Petraglia sets a standard that is not likely to be beaten anytime soon. Aside from Petraglia, the only other bowler to have won PBA titles across six decades is Dick Weber. Unlike Petraglia, Weber's win record includes a regional title.
This year, Petraglia also competed in an event that bears his name: the PBA50 Johnny Petraglia BVL Open, presented by Brunswick. The event raises money for current and former U.S. service men and women through the BVL, a veterans organization sponsored entirely by the bowling industry. Petraglia is a former serviceman himself, having served a tour of duty in the Vietnam War.
Petraglia has said that he hopes to become the oldest person to win a PBA50 Tour (his first chance would come three years from now, when he turns 68). In addition to his new record, Petraglia has been a member of the PBA Hall of Fame since 1982, the United States Bowling Congress Hall of Fame since 2003, and one of only six players to win the PBA Triple Crown. He was the recipient of the BPAA Dick Weber Bowling Ambassador Award for 2010, and was awarded the Billiard and Bowling Institute of America's Industry Service Award earlier this year.
Want to get in touch? Contact us today at 310-532-6091.
< Back