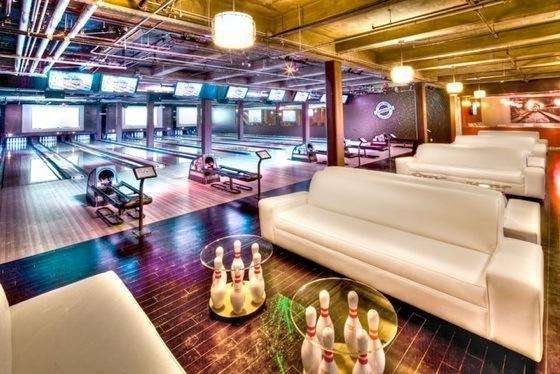 Summer Updates from the World of Bowling
Less Competition, More Socializing at Local Bowling Alleys
As we've mentioned in previous stories, bowling has changed in the last few decades. The changes grow deeper than just fewer regular players at local bowling alleys, reductions in league play, and bowling alleys adding additional games and features in order to attract and maintain clientele. In the past, bowling alleys largely relied on diehards and league players who enjoyed the game for the competition. But in 21st century America, bowling alleys rely on customers who view bowling as a non-competitive social event and a chance to hang out with friends even more than they did in the past.
According to Barry Ellis, the owner of a bowling alley for 37 years, the change has been very noticeable. Whereas league play full of competitive players used to fill the lanes multiple days per week, Ellis now sees leagues only playing one day a week, and filled mostly with parents mostly looking for a chance to get away from the kids.
More than that, he says that many bowling alleys are no longer strictly bowling alleys. Businesses that were once strictly about bowling have added arcades, restaurants, and miniature golf courses to attract younger customers.
The blue collar bowling alley from popular culture may be largely be a thing of the past, but that hardly means bowling is fading away.
PBA Yearly Awards Come Into Focus
As competition in the 2015 PBA 50 Tour continues into the second half of the year, increased attention will be paid to the competition for the PBA Player of the Year and PBA 50 Rookie of the Year as the field of contenders continues to narrow.
Among the players in serious contention for the Player of the Year Award are:
Pete Weber – Weber is currently in the lead for Player of the Year with 1551,548 points, after having won the Senior U.S. Open presented by Storm and finishing second and third in the Johnny Petraglia BVL Open presented by Brunswick and Miller High Life Classic presented by Columbia 300, respectively.
Mike Scroggins – Scroggins trails behind Weber with 133,992 points, coming off wins at the Johnny Petraglia LVL Open and United Healthcare Sun Bowl in the Villages presented by Radical. This is Scroggins' first year competing in the PBA50.
Parker Bohn III – A PBA Hall of Famer, Bohn is currently leading the average list with an average score of 229, and is third in points with 118,020. Bohn took first in the season opening tournament, the Pasco County Florida Open.
Brian LeClair – Also a PBA Hall of Famer, LeClair is second on the average list with a 226.66 average, and is fourth in points with 105,408. LeClair was the winner of the Fountain Valley Open, and finished second in the Northern California Classic presented by Motiv and fifth at the Petraglia BLV Open.
Need new or used bowling equipment and supplies? The experts at Murrey Bowling have everything you need. Contact us today at. 310-532-6091.
Sources
< Back