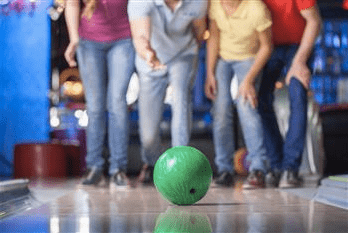 Bowling Industry Updates: Spring 2015
Interested in what's going on in the bowling world outside your home bowling alley? We've got some updates on bowling industry updates for Spring 2015.
Southern California's Top Bowling Alley Proprietor of 2015 Chosen
The Bowling Proprietor's Association of America has announced its Southern California Proprietor of the Year award will be given to Thousand Oak's Ron Plander. Plander is the owner of several bowling centers located throughout Southern California. Bowling centers he has full or partial ownership of include Harley's Valley Bowl (formerly Brunswick Zone – Simi Valley), Harley's Camarillo Bowl, Harley's Simi Bowl, and Corbin Bowl in Tarzana.
Before becoming a bowling alley owner, Plander worked at a major San Diego accounting firm for 10 years. In his duties as owner and part owner of a string of businesses, he uses his skills from his previous profession to handle accounting duties, while also using his knowledge of bowling to provide his customers with a positive experience that will keep them coming back.
In addition to being a business owner, Plander is an elite right-handed bowler with 12 perfect games and four 800 series. Using his Simi Bowl location as his home base, Plander bowls there on a weekly basis as part of a league, and says that most of his top performances have happened at that location.
Mike Scroggins Wins PBA50 Johnny Petraglia BVL Open
At this year's PBA50 Open, Amarillo bowler Mike Scroggins won four consecutive stepladder matches and defeated PBA Hall of Famer Pete Weber to win the event. In addition to Weber, Scroggins beat players Brian LeClair, Mike Dias, and a semi-finals match against Ron Mohr. By taking the tournament, he became the 2015 season's first two-time winner, having previously won the earlier PBA50 Tour event, the United Healthcare Sun Bowl in the Villages.
The Johnny Petraglia BVL Open is named after Vietnam War veteran and legendary PBA bowler Johnny Petraglia, the only player to ever win national PBA titles in six different decades. The tournament that takes his name raises money for the BVL, an organization that provides recreational programs and therapeutic services for active duty soldiers and veterans. The organization is funded entirely by the bowling industry. This year's Johnny Petraglia BVL raised nearly $50,000 for the organization.
Brad Angelo Returns from Injury with Kuwait International Open Win
Two-time PBA Tour titlist and 2012 Viper Championship winner Brad Angelo returned to the bowling tournament circuit this year, after taking several years off due to injury, by winning one of the biggest titles of his career. On March 14th, Angelo defeated Tommy Jones, winner of 15 PBA Tour titles, at the Kuwait International Open.
The event was held at Cozmo Bowling Center in Salmiya City, Kuwait, and is one of several bowling events taking place in the Middle East in Spring 2015. Angelo appeared in both the H.H. Emir Cup in Doha, Qatar, and the Kingdom of Bahrain International Championship in Sitra, placing 18th and 19th respectively.
Need more bowling updates? Give us a call at 310-532-6091.
< Back