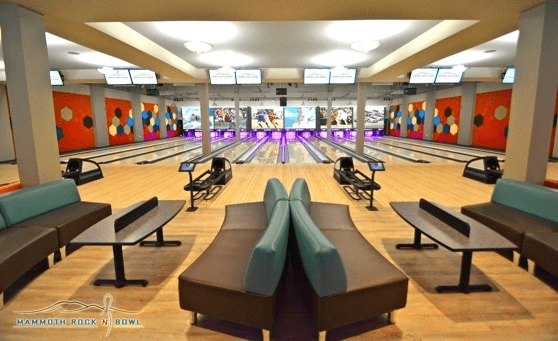 Frawley and Nordenson Win World Seniors Championship Singles Events
The 2nd World Seniors Championships were held this year from Aug 23-30, once again providing a forum for the world's best male and female bowlers over the age of 50 a tournament in which they could compete against each other. On the 26th and 27th, the men's Singles and the women's Singles events concluded, with Andrew Frawley and Kristina Nordenson winning gold in their respective events.
Frawley, a 51-year-old right-handed Australian who entered the semifinals as the number 3 seed with 1,339 points, beat the top-seeded Tom Sim of Canada 224-183 in a match that began with Frawley securing an early lead that Sim was never able to close. Before facing Sim, Frawley defeated second seed semifinalist Alan Keddie with a score of 215 to Keddie's 211. Sim made it to the finals by defeating John Chapman, a fellow Canadian, 243-296. Chapman and Keddie were both awarded with bronze metals.
Perhaps the biggest surprise of the men's Singles event was Ron Mohr, who barely missed qualifying for the semifinals by coming in fifth with 1,297 points. Mohr took silver in the Singles event at the first World Seniors Championship, as well as winning gold in Doubles and All-Events.
Women's Singles
In the women's event, Sweden's Kristina Nordenson and Susanne Olsson faced off, with Nordenson eventually taking the gold with a 205-181 victory. Olsson held a slight advantage for most of the match, but slipped in the seventh frame just as Nordenson rallied and pulled ahead.
Nordenson entered the semifinals in fourth place with 1,197 after six games, but then went on to beat top seed and USBC Hall of Famer Lucy Sandelin, who won gold in last year's event. The game finished with a score of 199-194. Before reaching the final match against her teammate, Olson began the semifinals as the third seed player. She faced off against second seed Tuula Tammimen of Finland, who was awarded a bronze medal along with Sandelin.
Team USA's Paula Vidad barely missed qualifying for the semifinals and came in fifth place with a total of 1,194.
After the Singles events concluded, the tournament continued with Doubles, Team, and Masters Competitions. Over 300 male and female players from 33 different countries took part in this year's World Seniors Championships. Multiple international bowling groups were represented at the event, including the European Tenpin Bowling Federation (ETBF), the Pan American Bowling Confederation (PABCON), and the Asian Bowling Federation (ABF). A total of 15 countries had players in the ETBF, while 14 nations including the United States competed for PABCON. The ABF represented four countries (Australia, China, Japan, and New Zealand) that were not members of the other two groups.
This year's World Seniors Championships were held at Sam's Town Bowling Center, which is located inside Las Vegas' Sam's Town Hotel & Gambling Hall.
Tired of just reading about bowling? Murrey Bowling's home bowling alley experts are waiting for your call. Contact us today at 310-532-6091.
Sources
< Back