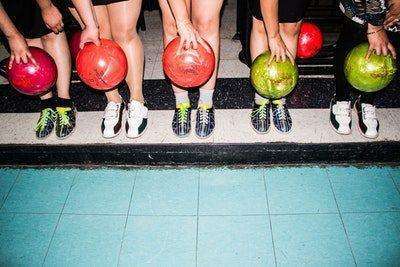 Bowling at Home? 5 Inspiring Home Bowling Alley Design Ideas
Is there any greater life-goal than an in-home bowling alley? Sports cars and swimming pools are great, but nothing screams leisure like a ten-pin lane in your rec room.
Best of all is that you can have it built custom to your home. Designs can reflect your current style. Or go all-out if you want something with a little more pizzazz.
Here are five great ideas to consider if you're thinking of bowling at home.
Open Concept
What comes to mind when you think of a bowling alley? The atmosphere is typically dark, the scent of beer heavy in the air, music playing in the background. As comforting as this is, it doesn't have to be the only way to bowl.
An open-concept bowling alley incorporates your hobby into the greater household. Instead of a feature, it instead gets to be an organic part of the design. It also opens up the surrounding area, allowing for greater flow.
It also allows a number of options for location. A sunken living room can be a great place to convert. That also allows an overlooking view from other parts of the house.
Take It Outside
Sure, lawn bowling's already a thing. But that's not what you're here for. You want the real deal 16-pounder crashing into ten-pins. That doesn't mean you need to keep it inside.
A covering will be necessary to protect the wood from damage. Moisture can cause wood to warp, and you can't let that affect your game.
But a backyard enclosure can be a gorgeous addition to your property, to say nothing of the convenience of backyard bowling. A built-in firepit and even a water feature can be included to dress-up your installation.
Unique Wall Features
Installing a home bowling alley kit allows you the freedom to get wild with your design. Your walls are a great place to go crazy.
Built-in aquariums add an unparalleled ambience. They're also good for you. There are few things more unique than ceiling-height enclosures, from the beauty of their inhabitants to the way they cast light.
If going under the sea isn't for you, think of what else reflects your personality. Bookshelf walls add a touch of sophistication. If you really want to get classy you can double your bowling alley as a wine room. Built-in wine racks lining the laneways are both attractive and convenient.
The Media Room
Face it, bowling alleys are loud. If you're installing an alley in your house, you'll need to consider acoustic treatments to mitigate the noise.
Know what else is loud? Theater-quality speakers.
So why not incorporate them in the same room.
Combining both these forms of entertainment makes a ton of sense. It also allows you to combine resources. Your television can double as your scoreboard. Theater seating can easily accommodate bowlers waiting their turn.
Keep It Classic
Part of bowling's appeal is the atmosphere. While a home alley ensures you never wait for a prime lane, there's something to be said for that classic bowling alley environment.
A retro design speaks to the sports' roots. It creates a comforting environment focused on one thing: bowling.
Bowling at Home
Whether for fun or for exercise, bowling at home is a great addition to your household. Having the freedom to customize your alley to your tastes only makes it better.
Let us know if you have any other questions. We're always here to help.
< Back