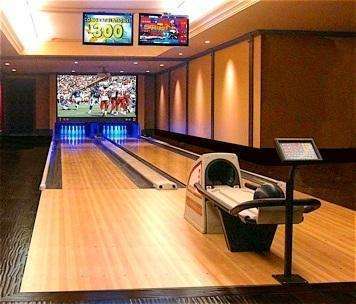 Consider a Home Bowling Alley to Add Value and Entertainment to Your Home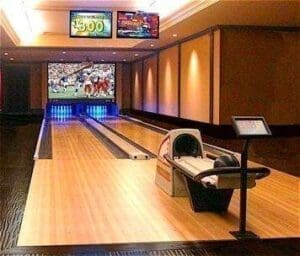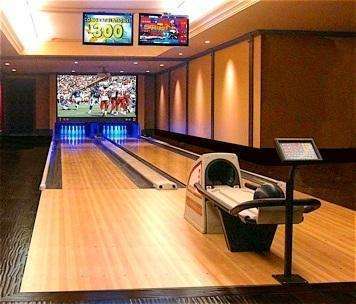 Home bowling alley installations are becoming more and more popular for homeowners looking for luxury features that can add entertainment value to their homes. However, it's important that if you decide to install a home bowling alley, that you make sure you hire a reputable and experienced bowling alley builder. The following are a few problems that might occur if you hire the wrong builder:
Improper specifications – A good contractor should be able to determine the exact amount of space you need for a home bowling alley and whether or not you have it. The last thing you'll want is to end up with an alley that has shorter lanes than you wanted because the contractor misjudged the space.
A malfunctioning pinsetter – It's going to get extremely annoying very fast if your bowling alley's pinsetter has issues collecting fallen pins and resetting them. A poorly installed or built pinsetter can result in the need for constant repairs – or for the manual readjustment of your pins, to the point where you're not even able to enjoy your game anymore.
Poor quality lanes – Anyone who bowls knows that the lanes have to be absolutely perfect. If they aren't completely flat and completely level, then they are going to affect the way that you play. It's going to be incredibly aggravating if every time you roll a bowling ball down your lane it picks up speed and curves to the left because the alley was built on a tilt. Additionally, if it's not completely smooth, then any bumps your ball hits could alter its course.
Poor quality furnishing – If you're installing furniture specifically for your home bowling alley, you'll want to make sure that it's of the highest quality and that the style fits with your existing interior design choices. A good bowling alley contractor should be able to not only provide high-quality furniture but should also be able to make recommendations based on your needs, wants and tastes.
As you can see, the last thing you want to do is hire a contractor that doesn't properly install your home bowling alley. Fortunately, you can count on us at Murrey Bowling to properly install your new home bowling alley to your complete satisfaction. For information about our home bowling alley installations, contact us at Murrey Bowling today.
< Back