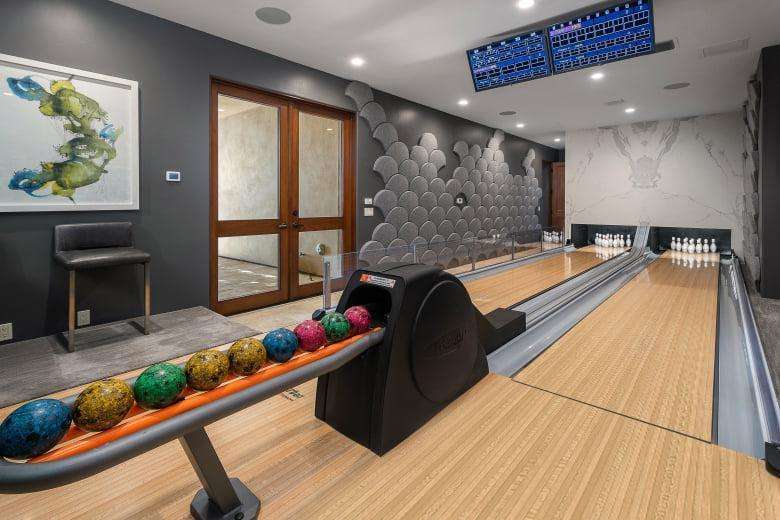 How To Build the Coolest Custom Bowling Alley at Home
Bowling Alleys are making a comeback. Each year, more than 67 million Americans are bowling.
Bowling Alleys offer an effective entertainment center for every season of the year. Bowling is a therapeutic indoor sport that can weather against any climate. Whether it's rain or snow, your family and friends can have a good time.
But how do you install a private bowling alley at home? This short guide will give you all you need to know about building a custom bowling alley in your home.
Home Construction Costs
Some mansions worth up to $75 million are building their bowling alleys. There are things to consider before you can discuss the possibility of installing a bowling alley in your home. Your home must meet certain requirements.
The normal regulation size of a custom bowling alley is around 86 feet in length. The length of the lane itself spans 60 feet long. The width of the lane reaches 3.5 feet wide.
The triangle formation of pins called the Pin Deck stretches to around seven feet. For technicians to help maintain the lane, you will want three feet of space behind the pin deck.
In addition, players need a little room to prepare their approach to the lane. 16 feet is a good length of measurement to help a player's movement.
So, a comfortable bowling alley is around 86 feet in length and 10 feet in height. This means the length from the floor to the ceiling requires 10 feet of space.
But, certain associations can compensate for the width of the room. They can customize this feature to your liking.
Bowling Alley Pricing
The home bowling alley pricing is dependent upon your customizations. If you are draping the entire alley with ornate lighting, it can increase the cost of your project.
The average price of a home bowling alley project can range anywhere from $120,000 to beyond. But, if you score used equipment for your bowling lanes, it can bring the price down to around $85,000.
The price of bringing in bowling alley equipment can range anywhere from $15,000 to $45,000. This equipment includes bowling balls and even bowling shoes.
In addition to funding a bowling alley, you will need equipment to help lane upkeep. This includes things like lane oil and machines to help disperse this oil onto the lane.
If you have kids, you may want to invest in bumpers to help keep the balls on the lane. And, as always, a cool pair of shoes for everyone. These shoes help keep the lane intact, the special material prevents unnecessary scraping of the surfaces.
You can invest in baffles, a soft finishing material, to make your lanes look sleek. In addition, you will want to invest in some material to help muffle the sound of loud crashing pins.
After completing your purchases, make sure to keep track of the warranties for any purchases you make.
Bowling Alley Basics
Back in the day scores were written on sheets to help keep track of scores. In today's age, we've grown up with a technological touch.
If you want a cool home bowling alley, it's important to implement an updated scoreboard. Digital score screens are a perfect addition to your home bowling alley.
The home bowling alley is much smaller than a commercial bowling alley. So, it's important not to distract players on their approach by providing too much brightness on a score screen.
But, it's always fun to add animation that can trigger after each approach. This can add more valuable entertainment for friends and family.
Lighting Your Bowling Alley
There are a wide variety of things you can do to help make some cool lanes. First, you can look into cool lighting to brighten up your approach.
You can invest in LED lighting features to help give a glow to your lanes. These LED lights are not only cost-efficient but add to your versatility.
With LED lights, you can not only control the hue but you the intensity of your light. There are even phone applications that can help control the mood lighting at a moment's notice.
You can also add different color combinations that disperse across the lane with a LED Lane Luminator. This can add a cool cosmic look to your lane. You can even match the futuristic glow with glow-in-the-dark carpeting in the open areas.
A multi-purpose gaming room can also differ in lighting as well. Tiffany lamp shapes can add a classic look. Large SmartTVs that can act as both scoreboards and game options can help add to the look as well.
Or, perhaps you're more of a traditionalist. A mixture of neon lights and retro signs can help give your home bowling alley a vintage look.
Neon signs and a well-lit wooden bar can help give you that throwback feel.
Bowling Alley Pinsetter Options
After you've decided on the custom look, you need to make sure the alley works. One important factor of an updated bowling alley is pinsetter technology.
We've come a long way since the days of using pin boys to help set up pins. Since this is a home bowling alley, we want an efficient pinsetter that does not consume too much electricity.
Bowling string pinsetters are a great option for people looking to save on the cost of maintenance and space.
Traditional pinsetters are large clunky machines. They may have a cool retro look but provide a hefty maintenance fee. They are also far heavier.
Bowling string pinsetters provide 25% less heavy. They are also only in use when needed. In addition, it's great for power usage for your home. This can allow you to customize your lane without the pinsetter taking up too much space.
Custom Bowling
If you're excited about a custom bowling alley in your home, start building today! With the right equipment and the right lighting, you can turn your home into a functioning high-end bowling alley in no time.
Are you planning on building a residential bowling alley? Murrey Bowling Equipment is the leading provider of equipment for custom bowling alleys and more. We can help you build a sleek lane at a nice price.
Contact us for a quote today to help build the best bowling alley for your home!
< Back