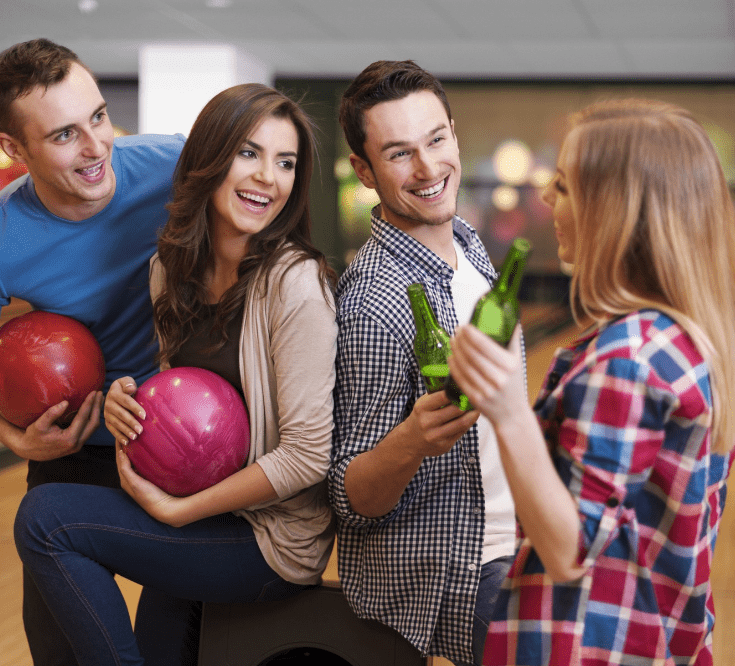 How to Throw an Awesome Bowling Party at Your Home Bowling Alley
This is the one time you'll want to strike out.
Bowling is a beloved activity for many families. It's a friendly game that allows for entertaining competition and bonding. Whether it's with your loved ones or with a whole new group of friends, the sport brings people together.
For those of you lucky enough to have a bowling right in the comfort of your home, why not throw a bowling party? It's the perfect opportunity to have some fun. If you've never thrown a bowling party, don't worry.
Keep reading to know how to throw the best bowling party. You won't want to pass up this kind of opportunity.
Make It Fun
There are tons of benefits of bowling regularly, but even if your invited friends bowl regularly, you still need to spice things up a bit. You can do this with additional challenges that raise the competition at your bowling party.
Examples of this are endless, but we can give you a few. While you have your bumpin' playlist going, tell everyone you'll be judging their overall style while they play. Whoever has the most unique style wins a prize at the end of the match.
You can also give out prizes for spares and strikes. If you want, tell people to bowl in a silly way and have others vote on who was the most creative.
The more you engage everyone, the more fun you're going to have. After everyone has a go for a while, have everyone hit on a pin-shaped piñata. What bowling alley doesn't have a need for a pinata?
Time to Decorate
Since most bowling alleys have an older feel about them, go for a fun retro feel. Grab some checkered patterns, decorations shaped like records, and a bright pink jacket.
To complete the full effect, set up a milkshake bar with all of the works. We are talking whipped cream, cherries, and funky straws.
If you want to go more modern, have a fun blacklight bowling party complete with techno music and neon colors. Everyone can wear their favorite bright clothing and dance the night away.
It's a Party
No matter the type of party, the most important thing to remember is to have fun. Make sure your guest list is full of people you love, and encourage everyone to let go and relax.
To add to the overall excitement of the bowling party, set up side activities like a snack bar or craft area. Purchase cheap pins and have everyone decorate their own. They can even ask each other to sign theirs throughout the night.
This Bowling Party Is a Strike
If you have a home bowling alley, then you should obviously be having a bowling party. It isn't hard, and it brings everyone together for some friendly fun.
Before the party, go shopping for the best decorations and snacks. You know your guests will get hungry. At the party, have fun challenges prepared to fully engage everyone throughout the night.
If you want to read more about bowling tips or need the materials to set up your own bowling alley, check out the rest of our site.
< Back